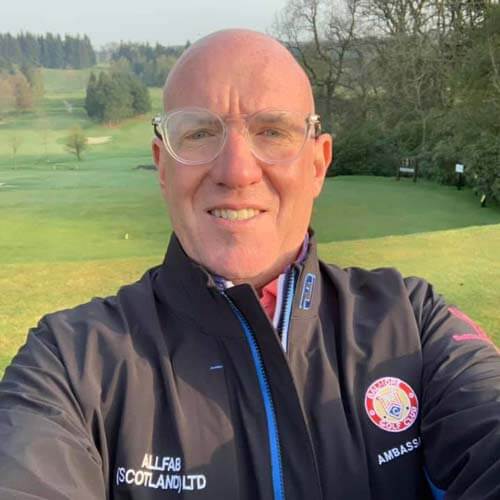 "I was an ambassador for Alzheimer's Scotland for a good while and I held many events with them in memory of my late father. He passed away with vascular dementia nearly 4 years ago. This was the roughest time of my life watching someone I love deteriorating from this horrible disease. I spent 3years of going to all sorts of hospitals and care homes until we finally found somewhere he settled if that is what you could say. Breaking your heart knowing every visit he didn't know exactly who you were. Until the last 7days it was tough but for all our sakes glad he was free from his life of misery. Now it's all about spending every spare time I have to raise awareness- and fund raising campaigning to find a cure."
– Douglas McClusky
"I'm incredibly honoured to be Chairperson at Battle Against Dementia. The reason I got involved was that I have seen first-hand how this heart breaking disease can affect people suffering along with their families. To see families upset, confused and sometimes angry as to why things changed so quickly with their loved one's memory and behaviours is hard; this happened with my best friend's grandparents, so it is close to my heart.
"One in three people will be effected with dementia. However, we at Battle Against Dementia want to provide support not just to those with dementia but also their family members, when it counts, today. I'm fully committed and passionate about this role as Chairperson and to work alongside Douglas who is bursting with passion and ideas. Together we will make a difference. I'm excited for the future of this charity and the difference we will make to people who need our support."
– Lizzie Phinn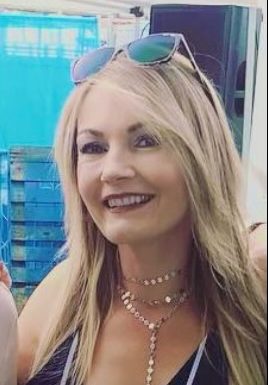 "Sadly, my mum passed away in June 2019 following her own brave and lengthy battle with both Vascular Dementia and Alzheimer's.  What became apparent to me at the point of mum's diagnosis was how little I actually knew about the conditions and impact upon the lives of the individual and their families and friends. The initial memory loss experienced by Dementia and Alzheimer's sufferers is undeniably just the beginning of the journey ahead.  And so, the process of seeking information to help our family continue to care for mum at home for as long as was possible began.  With this process of enlightenment came the realisation that resources and services available to both the individual and their carers were varying across the city and a minefield to negotiate at times.  I have been a qualified Social Worker working in Glasgow in excess of 20 years and even with this experience I became frustrated, exasperated and exhausted in my navigation of support and assistance available.  Moreover, it is not until much later that you realise that during this intense period of caring for our loved ones, that we have in fact also begun the process of grieving their loss, long before their passing.  Carers need support.
I am extremely privileged to have been asked by Douglas and Lizzie to become part of the team as a Trustee at Battle Against Dementia.  The aims, objectives and overall ethos of the charity are consistent with my own.  Battle Against Dementia hope to provide support for families and carers and plan to be innovative and forward thinking in their methods of doing so.  I am proud to be a Trustee of Battle Against Dementia and hope that through the charity we can support as many sufferers, families and carers in the future through raising funds, awareness and providing information and assistance to those affected."
Linda Harris